★ New Year 2019 ★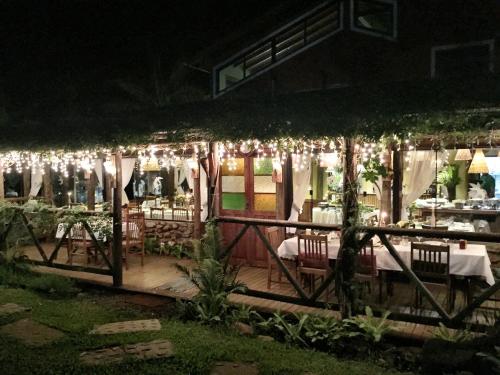 C onnection and M e nergy M a n g e!

The end of a year and the beginning of another is invariably marked by two factors: the need for rest, for a good break from the rush and of course, for the reflection, both on the year that ends and on the expectations and needs for the year it starts.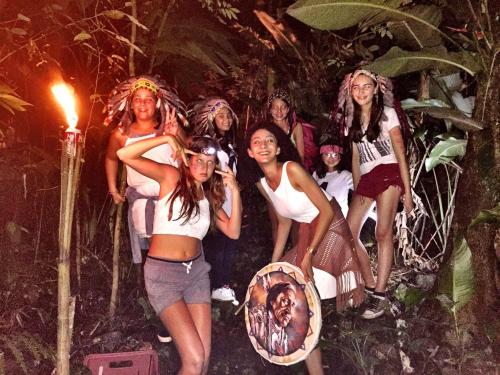 In this heap of feelings, a place, a refuge, in the middle of the mountains, with sounds of river, wind in the trees, song of the birds, laughter and gifts of friends and new friends, is a breath for many people, our guests. You will be next to a fantastic national park, famous for the Itaimbézinho Canyon, where we have been operating for 17 years inside the beautiful Malacara canyon!
★★★ Book from 28/12 to 01/01 or from 29/12 to 02/01 - 4 nights, or Check your Dates preference! ★★★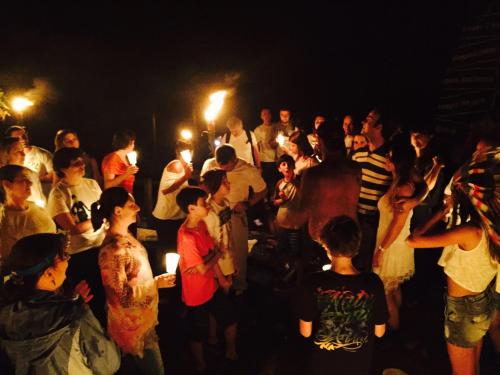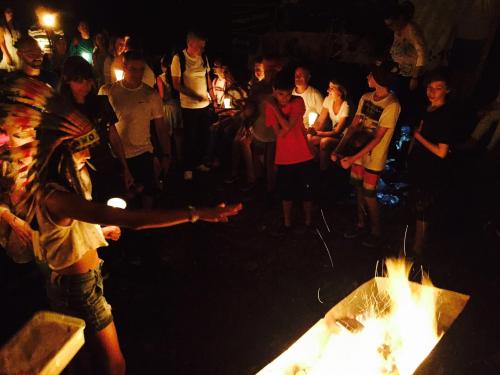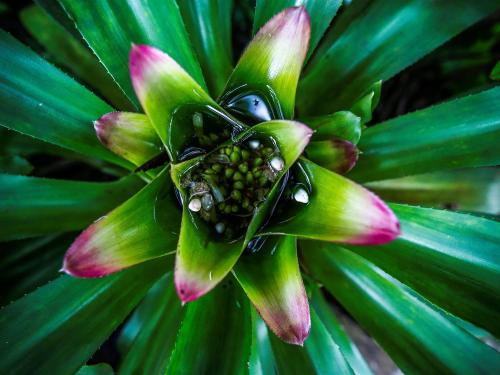 Includes: 4 nights lodging with breakfast, afternoon snack and dinner for couple. Welcome cocktail and special supper. During the turn, Celebration of the 4 Elements of Nature next to the Waterfall (weather permitting). Night schedule: night track, slide-show with canyon and luau pictures with guitar player! Unlimited use of our structure (hammock, sauna, stone pool, wi-fi in the social area, slack-line, mini-canopy, climbing wall, mini library, gazebo, river bank, playground, volleyball court. ..)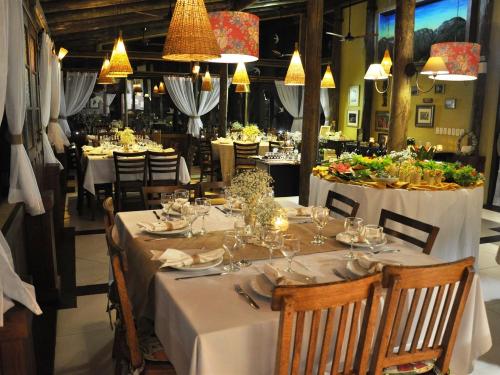 Payment:
Up to 4 Xs, with deposit and other 3 Xs in Mastercard, Visa or Diners. At sight (full deposit), 10% discount.
Obs.
Children under 6 years: Complimentary;
Children from 7 to 12 years: R $ 200 per package;
Extra adult (consult possible accommodations): $ 400 per package.
See how special your New Year's Eve will be! ↓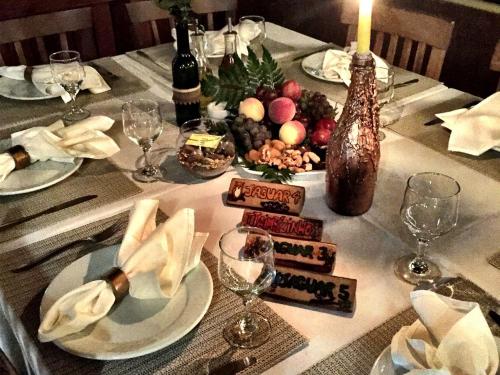 Our Turn of Year is like this (Day 31/12 to 01/01/19)

• 20: 30-21: 30 pm - Social Hall - Cocktail and canapés with presentation of the message for 2018 and orientation of the trail to the Virada;
• 21: 30-23: 00 pm - Special Supper in our Restô ;
• 23:15 hs - First exit to the Cachoeira (20 min of trail by Atlantic forest illuminated by torches);
• 23:25 hs - Second exit to the Cachoeira;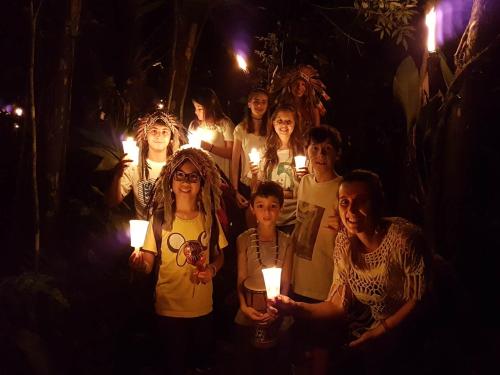 • 23:45 pm - Beginning of the Ceremony of the 4 Elements where guests are encouraged to greet Air, Fire, Earth and Water . Count for the turn of Year and after bath in the Waterfall, for those who wish;
• 00:15 and 00:30 hs - First and second exit to return to the inn;
• Stop in the luau area to see the Fires;
• Arrival at the inn and Time to Savor the Delightful Lentil of Plenty ! Closed at 1am.
Make Something Really Different And Differentiate This New Year's Eve! Book Logo!
Are you interested in joining us on this festive date? Then fill out the form below with your questions, which we will be happy to answer!