Some tips for a great stay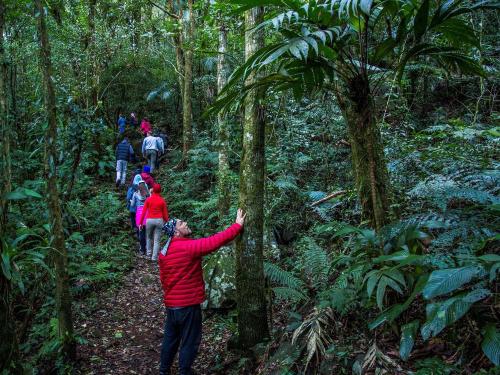 • Internet - We have Wi-Fi network in the main hall, garden and apartments nearby. Unfortunately, in external units we still have no signal.

• Telephony - REPA's telephone number is available to guests for collect calls, but since it is a single line, we ask for brevity. Cell phone captures signal through the antenna of Towers, so, the best points in the hostel to achieve a good transmission are the balcony and the gazebo, facing the coast.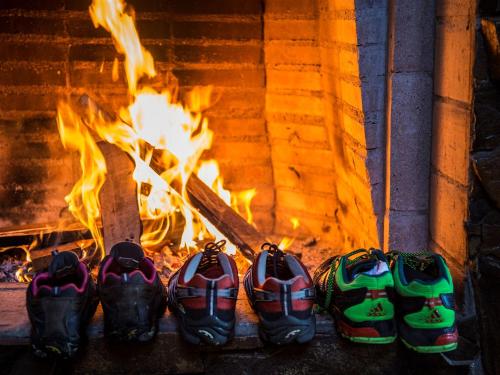 • Water - The tap water of the Refúgio is potable, having already been analyzed of its components. It is a side slope of our canyon. With considerable rainfall, it can get a little cloudy. But it's worth being appreciated.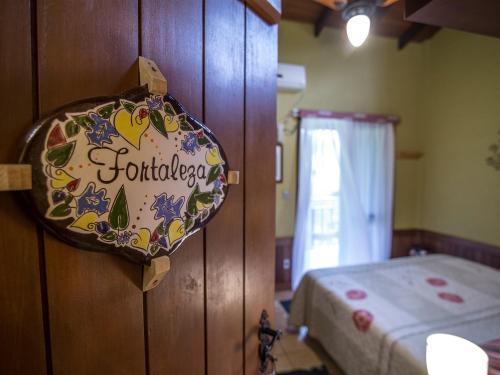 • Garbage - In your fit there are three dumpsters, in the bathroom next to the organic vase, on top of the waste sink and the straw basket for dry. In the bar there is a small bin in the organic sink and next to the counter to dry. We request collaboration so that they avoid getting trash from outside to the inside as much as possible, since the correct destination of this waste is still one of our biggest problems. Collaborate with the correct separation and with our Minimal Waste Project.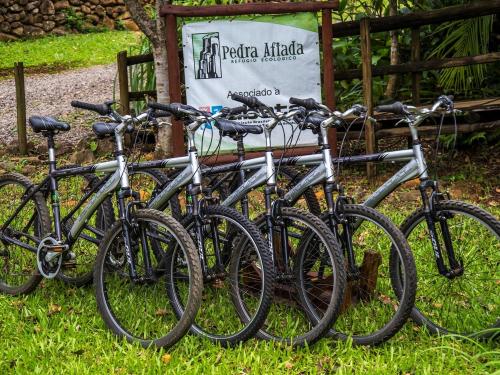 • Meals - In our daily rate we include breakfast (served from 8am in the morning) and dinner (7:30 p.m. in winter and 8:30 p.m. in summer) with dessert. In some holidays and packages, we also include an afternoon coffee at 16:00. A nice time to get together after the tour. For those who wish to have lunch, we have a menu of specialties, pastas and meats, and snacks charged separately. If you have any food restrictions, please let us know.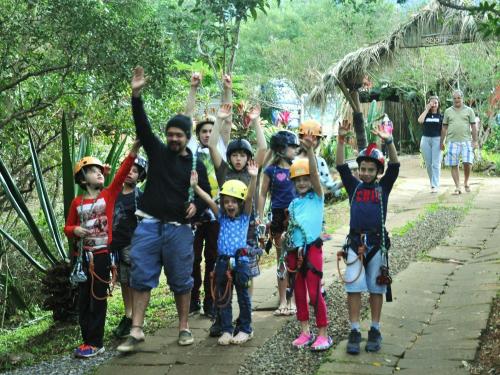 • Barbecue - The barbecue is for the exclusive use of our rotisserie when we provide 'Espeto Corrido' to the guests. Wait or request this 'surprise' dinner.
• Bar - We have a specially selected drinks menu: natural juices, soft drinks, national and imported wines, the best cachaças in the country, various spirits and aperitifs. Prestigie. If you bring your own wine, champagne, we communicate that there is a charge of $ 15 per cork and $ 50 per bottle of Whiskey.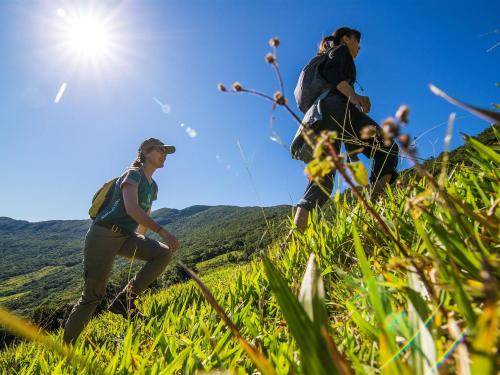 • Spaces for resting - In addition to the balcony of your apartment, REPA has other places to enjoy the view: a roundabout, the barbecue deck, the belvedere, the balcony, the terrace, the main hall ... Short walks in our areas Surroundings are also pleasant: Trail Circuit Superior (exit in front of the ramp), riverside, vegetable garden, pinguela (suspension bridge), ...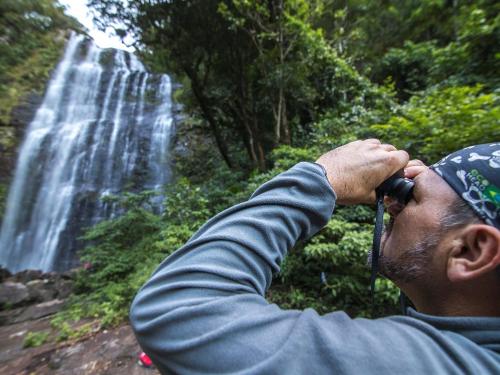 • Sauna - Its use is included in the daily rate. Please request at reception 30 minutes before the desired time. Its operation runs from 4:00 p.m. to 8:00 p.m. Great for relaxing muscles and activating circulation. Take a chilled shower or go into the rock pool to complete the treatment.
• Hobby - We have several games like Image and Action, Real Estate Bank, Uncensored, Dominoes, Crosswords, miscellaneous puzzles, decks, among others. Ask the front desk.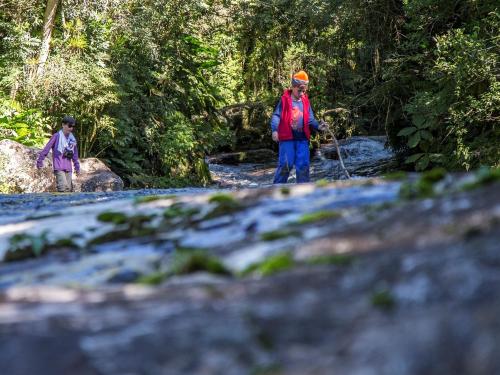 • Climbing wall - It is used for rappel training and also as fun for guests. However, we only advise you to do your climbing with safety equipment and follow up with our instructor.
• Mini-library - The books and magazines that are in the hall are for your enjoyment. However we ask that they be removed and returned to the same place under the same conditions. Please take care when folding them. Many are rare and all very interesting. We ask children to consult books under adult supervision.
• Time of silence - From 23:00 to 8:00 in the morning.
• Wastes and excesses - Bath and face towels are not changed daily, unless they are soiled, as this minimizes the use of chemicals. We walked that way, to spread your towel on the balcony. In this item, we also ask the kindness to collaborate with our philosophy avoiding food wastage in meals, and if only serving what you want to consume. Still here, we ask for attention not to leave lights of the aptos lit without necessity.

• Insects and reptiles - We live surrounded by them. It is very easy to find a frog on your balcony, because the insects, attracted by our luminosity (especially at night, when we become a "spacecraft") are glued to the windows and screens, being easy food for these amphibians. But to us, they are harmless. We urge you to close your window at sundown to avoid the flies and mosquitoes. At the reception we have insect repellent devices. Request it. Plus, enjoy and watch the countless little creatures, such as buckskins, crickets, fireflies, and a hundred unidentifiable but millimetrically wonderful. And it's good to remember that it was us who invaded your environment!
• TV and minibar - We do not have any of these equipments in our apartments because we believe that they disturb the natural sounds, the interaction between people, and are great energy consumers. If you want to refrigerate some food, ask someone from our team or use our bar service.
• Service charge - We do not charge the 10% regarding the service charge of the lodging, only to the extra items that are in our letter. If you wish to contribute to our employees, deposit in your box, located at the bar counter. They appreciate it.
• Scrapbook - We have a scrapbook and notes available at the shop counter. Feel free to give us an inspiration and / or suggestion.
• No smoking - In respect of other guests, we kindly ask you not to smoke in the hostel's social surroundings.
• Night program - Often we provide our guests with evening activities: luau, slide session, canyon training lecture, Conservation Units, night track, toad focus (for children) and theme parties in the Contemplator's Room. Please inquire at reception.
Make the most of it!
Check the list of what we indicate do not forget to bring:
- 2 pairs of sneakers or hiking boots (minimum - for in case of 1 watering)
- Raincoat;
- Schoolbag;
- Cap or hat, sunscreen;
- Bathing suit (swimsuit, bikini, swimwear ...);
- Extra towel for the trails (small)
- Repellent and after-bite (ex. Fenergan) - especially in summer;
- Garbage bag;
- Flashlight;
- Comfortable hiking clothes;
- Binoculars (very useful) and camera.