Juntinhos in the Adventure!
Enjoy the Holidays Balancing Romance and Nature!

Adventurous couples, or not so much, will love this package! After all, it was thought out in detail and still grants 10% discount on the table amount, both for tours and for the daily! Check out: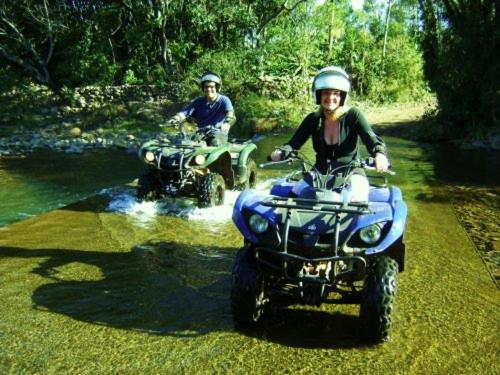 Day 1: Arrival. Check-in at 2pm. In the afternoon, we started light , quad biking (1:15 hs), walking roads near the Sharp Rock, the Crowned Indians canyon and crossing rivers. Return to the Sharp Rock, and time to relax in the SPA, with a sparkling wine, toasting the holidays!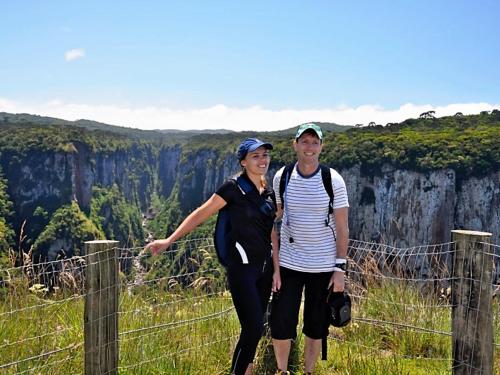 Day 2: After breakfast, we will visit the most famous canyon in Brazil, the Itaimbézinho (26 km away from Pedra Afiada). Hike along two quiet trails through the top and panoramic views of this abyss. We'll have a picnic lunch. At the time of returning to the Refuge, a small trail to the Crowned Indians Canyon , which, although unknown, is beautiful and an important place to understand the geological evolution of the region. Arrival at the inn and afternoon coffee. We suggest relaxing in the sauna after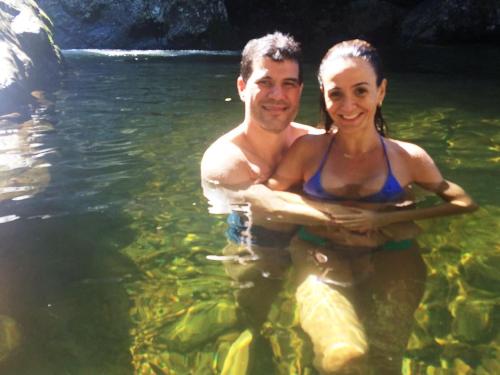 Day 3: Today, we will discover a little more of the Malacara canyon, where the Sharp Rock is located. After breakfast, trek to Malacara Canyon , for its bed of multicolored stones. River crossings, baths, feeling of being in the middle of a funnel of stones. Return to the inn. Delicious tropical lunch at Restô. In the afternoon, the adventure will become more intense, time to do the abseiling next to the Onça Waterfall . Odd moment of contact with nature in bird's vision. Possibility of bathing in the waterfall.
Day 4: To finish the adventures, after breakfast, we will fly, literally, in the Circuito Tirolesas . There are 5 cables that cross the valley of the Onça river. Adrenaline and contemplation in the right measure! Return to the inn for lunch and check out.
Includes: 3 nights accommodation for couple with breakfast and dinner. All tours described above with guide, transportation, admission to the park, 1 picnic, 1 lunch, 1 afternoon coffee, 1 moment SPA with sparkling wine.

Important: Any activity of adventure tourism and ecotourism depends on the weather conditions. Due to this, and aiming at the best possible operational, changes in the above schedule may occur and will be in the sense of fitting the schedule with the best days and logistics to carry it out.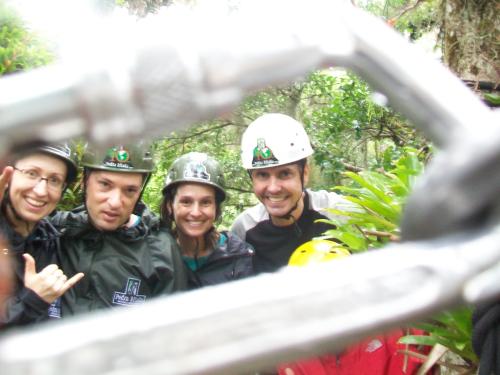 Importante: Toda e qualquer atividade de turismo de aventura e ecoturismo depende das condições climáticas. Em função disto, e visando o melhor operacional possível, alterações na programação acima podem ocorrer e serão no sentido de encaixar a programação com os melhores dias e logística de realizá-la.
Pacote de 4 dias mesclando aventura e romantismo!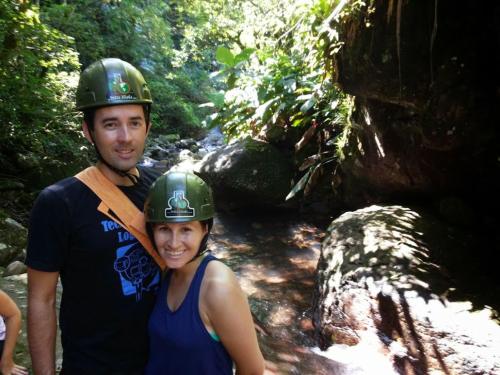 Package of 4 days mixing adventure and romanticism!
Holidays with your Love | Canyon Malacara, Praia Grande, Aparados da Serra
Low Season (March to June 2018, excluding holidays):
Apartment / Flat - Garden View : R $ 2,844,
Apartment Vista Canyon : R $ 2,970,
Apartment Sacadão: R $ 3,078,
Suite Vista Cânion: R $ 3,310,
Chípana Saí-Azul: R $ 3,480,
Superior Bungalow: R $ 4,790,

Pay in 3 Xs: entrance through bank deposit + 2 Xs without interest in the Mastercard, Diners or Visa credit cards. At sight 10% discount (full deposit).
Pague em 3 Xs: entrada através de depósito bancário + 2 Xs s/ juros no cartão de crédito. À vista 10% de desconto (depósito integral)!
Torne seus momentos ainda mais agradáveis com nossos lindos kits para Datas Especiais!
Solicite a decoração de sua Acomodação e Surpreenda-se:
Kit Bronze:
R$ 95,00 (decoração de Flores e Velas)
Kit Prata: R$ 120,00 (decoração de Flores e Velas + Trufas)
Kit Ouro: R$ 195,00 (decoração de Flores e Velas + trufas+ frutas)
Kit Platinun: R$ 230,00 (decoração de Flores e Velas + Trufas + Frutas + Espumante )
Kit Diamante: R$260,00 (decoração de Flores e Velas + Trufas + Frutas + Espumante + Livro da Cris Berger Lugares para Amar)
Atenção para a promoção! Reserve seu pacote Férias com seu Amor até dia 15/09/19, para estadia entre 1º e 30/09 (exceto feriado Farroupilha) e ganhe o KIT PRATA, deixando sua acomodação ainda mais convidativa para um momento a dois. Então abra um espaço na sua agenda e venha! Reserve logo!