Cachoeira dos Borges - Camping and car park
Cabins, Hostel, Camping, Restaurant and Trails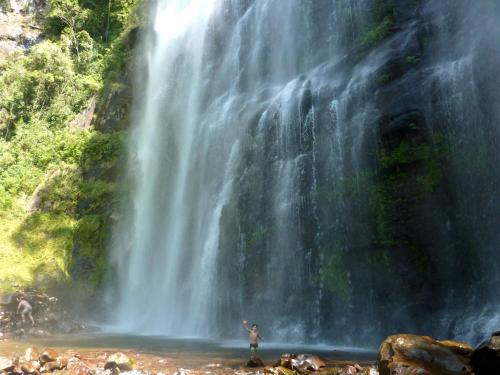 At 21 Kms from Pedra Afiada, in Mampituba - RS

Refúgio Ecológico Pedra Afiada has the honor of presenting its newest development: Cachoeira dos Borges Camping and Park ! Opened in December 2015, it has fascinated all visitors, guests and clients for the beauty of its area, differentiated proposal, environmental care and friendly staff.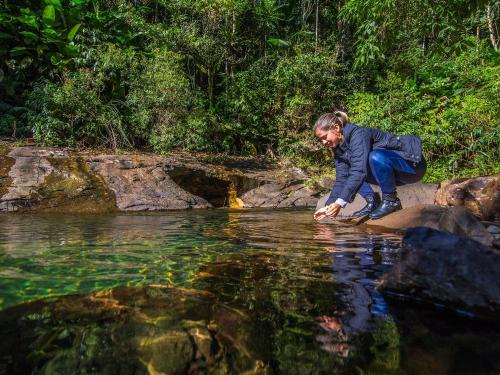 In one of the most striking remnants of the primary Atlantic Forest of the entire region of Aparados da Serra, the Cachoeira dos Borges - Camping and Park , is your most direct contact with nature. Located in the valley of the Invernada river, in the town of Roça da Estância in Mampituba, RS, this area was organized touristy by the Sharp Rock and Expedition Caá-etê Ecotourism .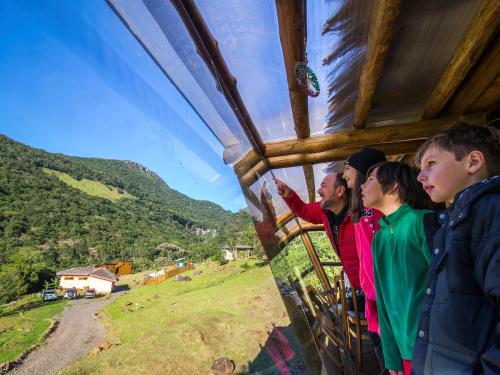 In addition to a beautiful 30 minute trail to this fabulous waterfall, 70 meters high; the Camping and Park has all the necessary structure for the best camping: all tiled bathrooms with granite sink and heating, service area, reception with mini-convenience store, natural pool in the river, external showers, 25 lots with emerald grass , parking. Reservations can be made with both the Caá-etê Ecotourism Expedition and the Sharp Stone .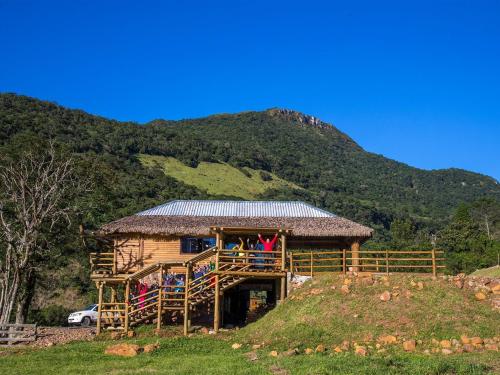 Values:
Visitation:
Admission: R $ 10, per person
Parking: $ 10, per car
Lunch: R $ 30, per person
Camping:
Adult: R $ 35, per person / day
Children up to 12 years old: R $ 17,50 per person / day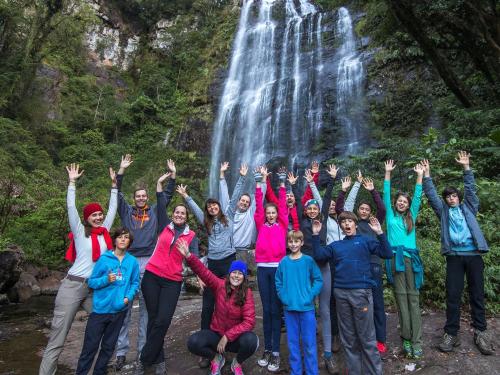 Glamping Cabins: Daily R $ 280, the couple with breakfast and bed and bath linen, except holidays
Cabanes Jacuzzi: Daily R $ 550 the couple with breakfast, bed linen and bath, except holidays
Hostel (Shared room): R $ 65, per person per day, normal and R $ 75, on holidays with breakfast and bed and bath linen
* All include access to natural pool, waterfall trails and parking.