Spa Sara & Cura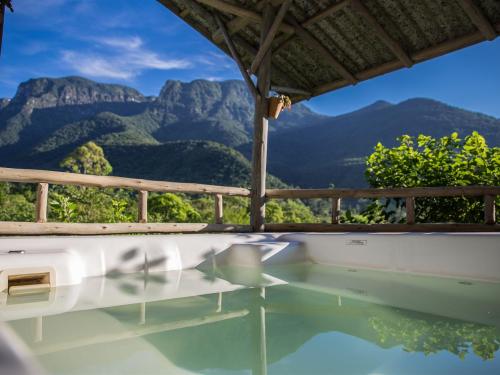 The Pedra Afiada Ecological Refuge has a beautiful SPA, located in an advanced kiosk and super well positioned, with one of the most beautiful views of the Malacara canyon of the whole area of ​​the inn.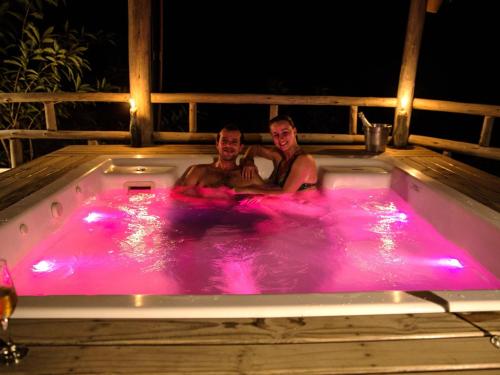 The hydromassage can hold up to 5 people (that is, it is larger than the units) and the value is $ 150, for the couple - 1 hour in duration for exclusive use and still has chromotherapy, which has stimulating and soothing principles.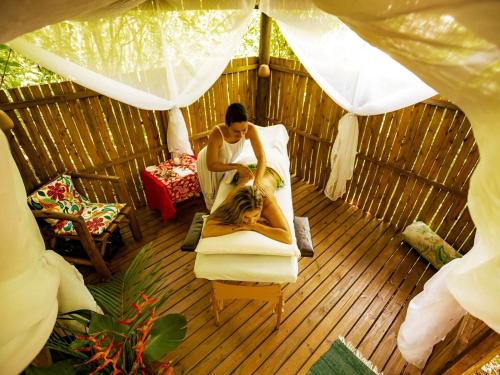 So, even if you choose a unit that does not have hydro, you can reserve a time in the SPA or 2 times. Late afternoon is one of the most sought after times to relax from activities. You can also request a bucket of champgne, a fruit tray and make your moment even more special. You can bring your family and play with the kids too, as you wish! Ask our staff and enjoy!
Pedra Afiada é Equilíbrio entre Corpo e Mente!
Essa paisagem traz serenidade, aguça nossos sentidos! Vem ver, sentir e amar❤