SGS - Security Management
Your safety, our concern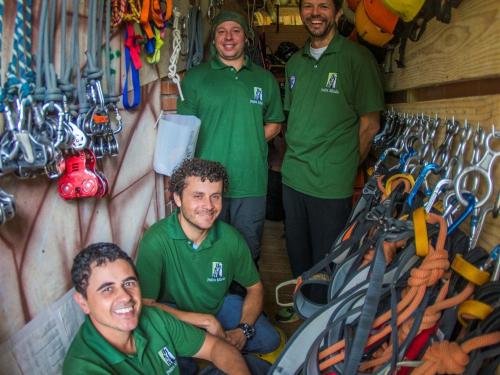 The term Safety Management in recent years has become a real concern of Adventure Tourism operators in Brazil. The process of best practices has been highlighted with the creation of specific Technical Norms for adventure activities that will be the basis for the process of certification of companies and drivers. Brazil will have a Security Certificate that will certify if a company follows the security procedures based on Technical Norms. This certification will be supported by INMETRO accreditation.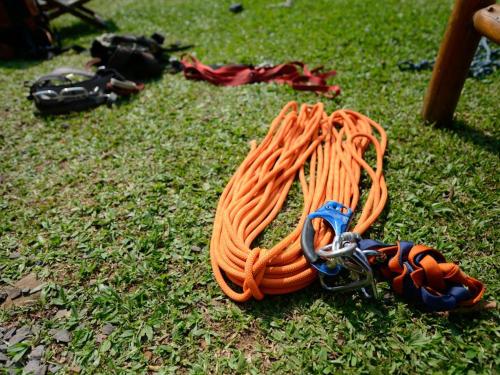 The Brazilian Government, through the Ministry of Tourism, made its bets in the segment in 2003, through the creation of specific Technical Norms for adventure tourism activities. Aiming at safe and responsible operation, the Ministry of Tourism has gone beyond, creating the Safe Adventure Program, an internationally recognized initiative with the participation of the National Sebrae. The Program has been implemented since December 2005 by the Brazilian Association of Ecotourism and Adventure Tourism Companies - ABETA, which the Ecological Rock Refuge has been associated with since August 2008.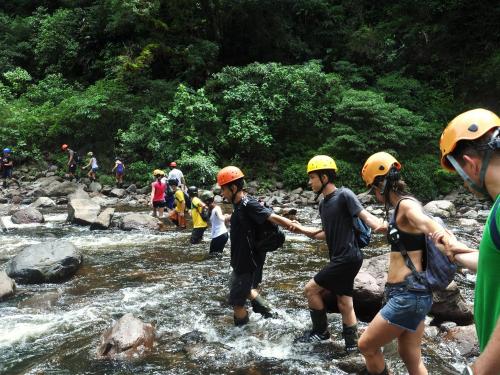 However, since May 2005, the Pedra Afiada Ecological Refuge has participated in the actions of the Ministry of Tourism to qualify destinations and entrepreneurs in this segment. This year the director Ana Cláudia Aveline traveled to Costa Rica under the Benchmarketing program - Excellence in Tourism, to observe the practice in this country that is an international reference in the management of its private reserves, lodges of nature and ecotourism, along with others 11 Brazilian entrepreneurs contemplated.
Also the director Jean Pierre Perrot was one of the chosen for another trip within this program, this time to New Zealand, international reference in Adventure Tourism and Security Management.
Several actions were quickly implemented in the Sharp Stone and multiplied through lectures to hundreds of people, as the program previously defined.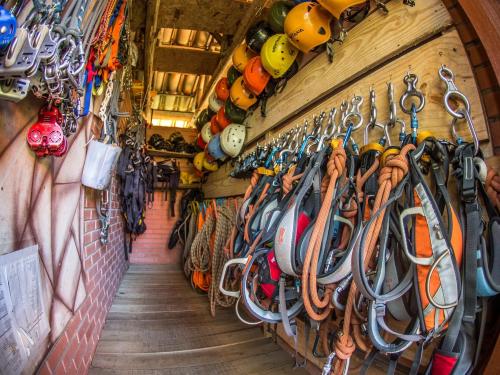 In November 2010, the Pedra Afiada Ecological Refuge was certified by ABNT in norm 15331 (Safety Management System) in the activities of abseiling, climbing the giant fig tree and Tyrolean. Our team of guides went through the certification process that took over 2 years. In it, a PAE (Emergency Action Plan) was developed for action in case of accidents and incidents. The team is constantly undergoing courses and retraining. The scope of our Security Management System is located in the social room along with activity photo albums.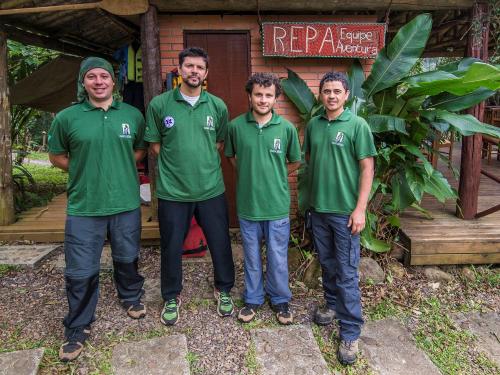 Take a look, it's worth seeing how we're thinking of every detail to make your adventure as safe as possible!
Partially based on the information obtained on the ABETA website.