Adventure in the Malacara Canyon with all Security!
Enjoy our Pass-Day program and Invite Friends!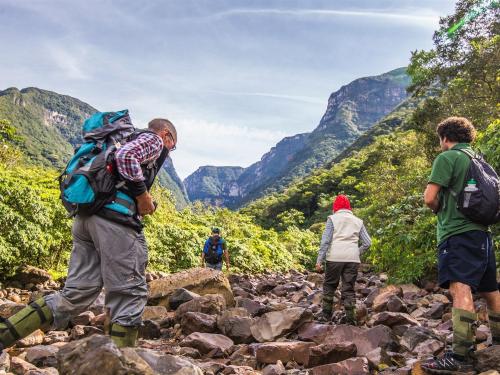 For those with little time, passing through the region, or for those who are staying in other inns, this product is ideal to come to know and experience the best activities of the Malacara canyon, with all the security and knowledge of those who live inside him!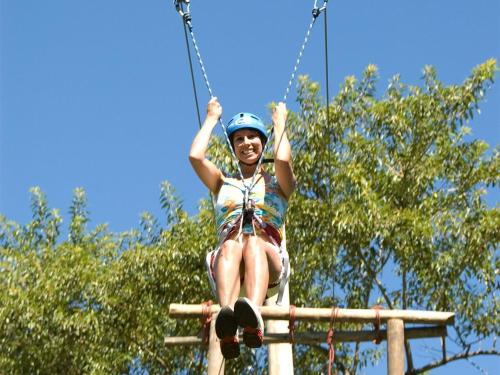 To start the day: Malacara Well Trail (Serra Geral National Park), 3 hs walk (round trip) inside the canyon, a wonderful natural swimming pool to cool off and giant basalt walls to admire. In the return, time to restore the energies with a delicious lunch in the Restô of the Stone Sharp.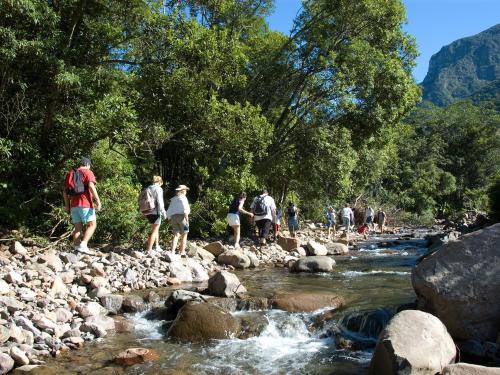 In the afternoon, let's go for speed! The zipline, descending on a steel cable for 220 meters, is the final dose of adrenaline to get back home energized! And also, enjoy our outdoor area with mini-arvorismo, redário, river bank and self-guided trails.
Values
Adult: R $ 130,
Child (up to 12 years old): R $ 100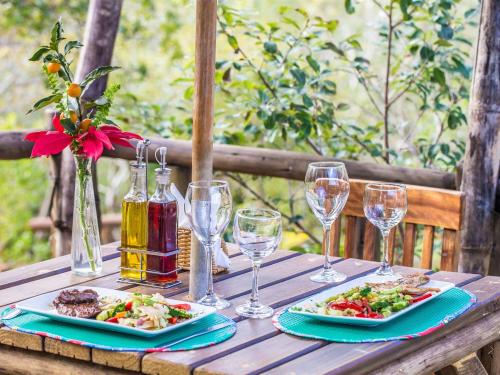 Assemble your group, and set a date. Individuals also need reservation.
Activity Changes: If you prefer a quad bike (ATV), a waterfall, a rappel, Tur to Itaimbézinho, an ascent to Figueira, or a Circuit of Ziplines within a valley, we can change your Pass-Day. Ask for a quote!