We Love Receiving Children!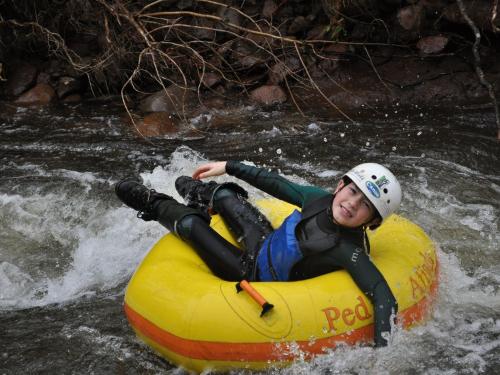 Children are welcome in our hostel.
We encourage you from an early age to become familiar with hiking trails, rivers and waterfalls. For this we provide a backpack for the father to carry it in the back, of course, it has to be short trails, not too far from infrastructure.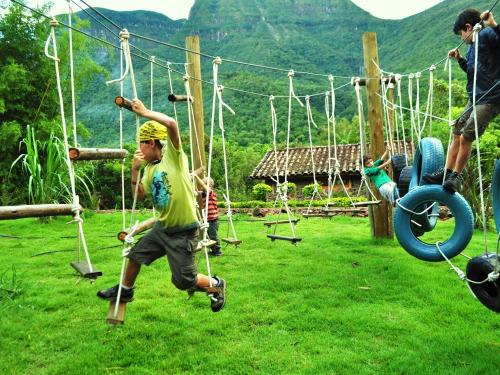 We have great options on this level around in the Refuge. The backpack holds up to 18 kg, so depending on whether or not it is possible to use it until 4 years old. But even at this age it's already cool that he tries to walk a few stretches.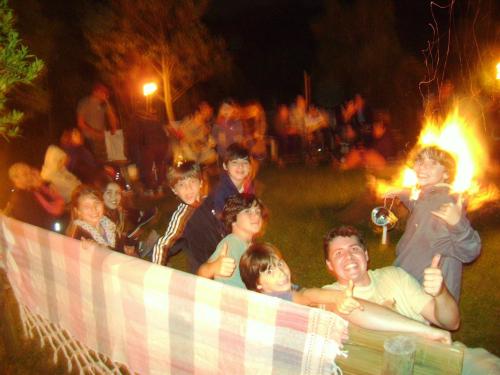 Children under 6 years stay free of charge in their parents' apartment. We have a climbing wall in the social hall where they love to play. Also we have in the external area a special mini-arvorismo for children (like a play-ground) where there is no need of instructor, they play freely, since it is soft. Next to the mini-canopy, we have a small house "in the tree" with cave of climbing.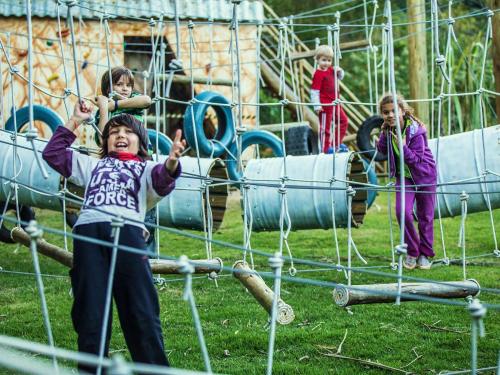 In the surrounding area, there are bridges, river and short trails, which children usually love! At night, the activities are nocturnal trails, with our super ecological lanterns, chase after the Garden Monster (that's right, every once in a while!) And of course, put a marshmellow on the bonfire!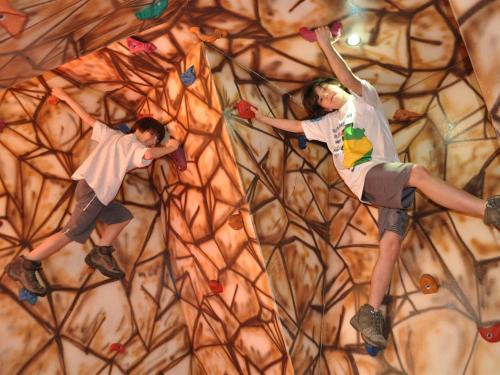 And we also advise the kitchen to prepare special suits for our young guests.